Cassandra Clare
May 08
[video]
[video]
"The loyal best friend. Learn more about him at Teen.com bit.ly/SimonPoster and follow him on mindofsimonlewis.tumblr.com #TMImovie #MortalInstruments #MortalMovie #CityofBones #CassieClare #MortalFEELS #SimonLewis #RobertSheehan" from mortalmovie's instagram (http://bit.ly/13yH0wP)
*claps hands* I am so excited for you guys to see all the official character posters! I love how Simon looks here. A little mysterious, a little sad. Also, nice plug for your tumblr there, Simon.
[video]
Cannes: Lily Collins, Jamie Campbell Bower Set for 'Mortal Instruments' Sequel -
Harald Zwart (The Karate Kid) returns to direct the sequel along with Collins and Bower with shooting scheduled to start this fall from a screenplay penned by Jessica Postigo Paquette, who also wrote the script for City of Bones. Robert Kulzer (The Mortal Instruments: City of Bones, Resident Evil franchise) is producing for Constantin Film alongside Don Carmody (Resident Evil franchise). Executive producers are Bob Shaye and Michael Lynne (The Lord of The Rings franchise) for Unique Features and Martin Moszkowicz for Constantin Film.  Moszkowicz said: "We are outstandingly proud of what has been achieved on The Mortal Instruments: City of Bones – and what better proof would there be than putting the next installment of Cassandra Clare's phenomenal vision – City of Ashes - into production now."
So there's that.
[video]
May 07
Cassandra Jean and I actually shopped for all the swimsuits for the characters. Mostly at modcloth. We did stop short of actually buying them.
Hola, Jaime. :) Here's a closeup of him from one of the later tarot cards, just a sneak peek!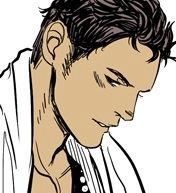 THE DARK ARTIFICES new character alert: Jaime (artwork by Cassandra Jean)

[ Megan, you're so attentive ;-) ]
Photographer!Lily. I'm impressed.
Fun day w @jamiebower for @seventeenmag The other cool part is the photo cred goes to @lilycollins
Taking  a break briefly from the tarot card project, I asked Cassandra Jean to draw the four seasons as the four Shadowhunter series I have either written or planned right now — The Mortal Instruments, The Infernal Devices, the Dark Artifices, and The Mysterious TLH. 
Here The Dark Artifices takes the season of summer at, where else, Zuma Beach in LA. From left: Cristina, Jaime, Julian, Emma, Drusilla, Tavvy, Livvy, Tiberius, and Mark. All Blackthorns but three.
The Mortal Instruments being Fall here. 
The Infernal Devices being Winter here.
*claps hands* I'm so excited to write a Shadowhunter series set in my hometown of Los Angeles…oh, and check out the new Dark Artifices page on my website with a little snippet from Lady Midnight.
[video]