I am SO SORRY.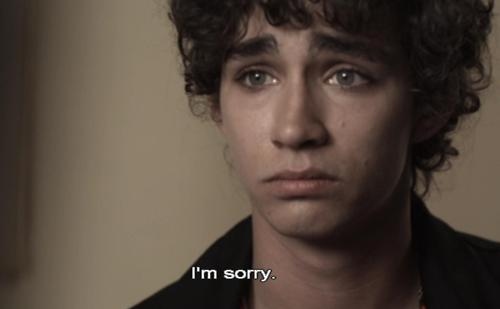 So — I am not going to be able to tell you who Alec is today.
Tweeting "die in a fire" at me is not going to help, though trust me I know why you feel the way you do. I am just as frustrated; I have ripped out all my hair this past hour and now I look like a golf ball.
Basically, I got a call from the studio that Alec and Izzy were confirmed and to go ahead and blog about it. I got through blogging Izzy and got a call saying "Hold off on Alec." So I waited, and I just got off the phone again and basically: I can't tell you who Alec is because — well, I don't entirely know why, but it has to do with his schedule, and telling could get a bunch of people shot.
Or something. I am not entirely sure; Hollywood moves like molasses except when it moves like gunpowder and calls me back halfway through a Tumblr post. Do NOT stay up waiting for this news: it could actually be a few days, though I am going to be optimistic and hope for shorter.
For those asking about all the other parts: there are actors under serious consideration for every major part at this point. Just because Alec and Isabelle's contracts got finished first doesn't mean they aren't in the middle of casting everyone else.
I go back to Vatican City and hide in the Popemobile. In the meantime, at least enjoy that Izzy is cast, she's great, and we're on the downward slope: there WILL be more casting news and it'll be soon and it'll be cool.
Sorry, guys!
sassysaxophone56 likes this
livinginashadowworld reblogged this from cassandraclare and added:

It's Simon, you know.

ali-of-wonderland reblogged this from cassandraclare and added:

Simon picture. Clever, Cassie, very clever xD

achor-core likes this
aliceinzombieland1979 reblogged this from cassandraclare and added:

I wanna know who alec is!!

aliceinzombieland1979 likes this
adventuresofacinefile reblogged this from cassandraclare
femoosesam reblogged this from hopperthedragon
descensusavernofacilisest reblogged this from cassandraclare
messybynature likes this
vikkikim reblogged this from cassandraclare
meztliblue likes this
fallingforangels likes this
a-wingless-angel reblogged this from cassandraclare
adventuresofacinefile likes this
littlemundanethings reblogged this from cassandraclare
wickedwitch-ofthemidwest reblogged this from fuckyeahmortalinstruments
crazybrownyes14 likes this
aorellana47 reblogged this from cassandraclare
pandaplace reblogged this from mortalinstrumentsinfernaldevices
love-makes-liars-of-us-all reblogged this from theshadowhunterscodex
thegirlwhostoppedthemortalwar likes this
misb3haviour likes this
jaimethekingslayer likes this
henrybranwells likes this
theshadowhunterscodex reblogged this from cassandraclare
being-caroline reblogged this from cassandraclare
aqsanaveed likes this
emilyngraycequinnlovessws likes this
nevertickleasleepingnatalie likes this
sexyvampiremojo likes this
kyoshing reblogged this from clarysrunes
pankhym reblogged this from clarysrunes
fairyshadow reblogged this from cassandraclare
r-i-p-augustus reblogged this from clarysrunes
r-i-p-augustus likes this
clarysrunes reblogged this from cassandraclare and added:

So — I am not going to be able to tell you who Alec is today. Tweeting "die in a fire" at me is not going to help,...

setter94 reblogged this from mortalinstrumentsinfernaldevices
blonddahlia likes this
ablindmancouldseeit likes this
geronimomydearwatson likes this
epicandmemorable likes this
bluewires likes this
captainfluffypants reblogged this from fuckyeahmortalinstruments
fireswamp7 likes this
flawlessfiasco reblogged this from fuckyeahclaryfray
discordinthemelody reblogged this from fuckyeahmortalinstruments
whyfinnick reblogged this from cassandraclare
nikiwayland likes this
khangkhungkerrnitz likes this