http://www.mortalinstrumentslove.com/
This is so adorable! I knew the girls at fangirlish and hypable were up to something, but not the details. 
"We have received hundreds of pictures, and we continue to add them to the new websitemortalinstrumentslove.com. Right now it is dedicated to Jamie Campbell Bower…We put the first 250 into a video (edited by Kimmy West of Page to Premiere) – and eventually we hope to do more with all of these. We are currently putting all the pictures into a photo album that will be given to Jamie at Comic Con.
Give yourself a round of applause Shadowhunters – you did great rallying support! I am proud to be a Shadowhunter and part of this fandom."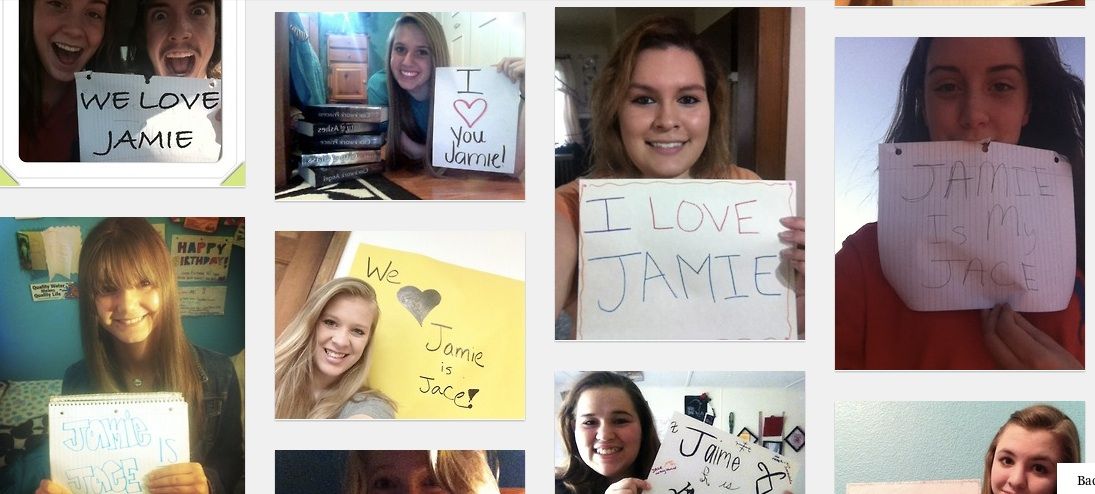 You guys are so adorable!